Add These Dates to Your G-Cal:
May 5: Full Moon and lunar eclipse in Scorpio
May 7: Venus enters Cancer
May 14: Mercury Retrograde in Taurus ends
May 16: Jupiter enters Taurus
May 19: New Moon in Taurus
May 20: Mars enters Leo
May 21: Sun enters Gemini
---
I know things are ugh right now, but you'll be in the mood to connect with others when Gemini season arrives later this month, Aries! But first, the month starts off with a Full Moon and lunar eclipse in Scorpio on May 5. Eclipses coincide with fated events, and lunar eclipses represent the ending or release of something. This lunar eclipse may bring up themes related to shared resources, taxes, inheritances, loss, or reckoning with the past in some significant way. Specifically, it will bring you back to May 16, 2022 and finish up a storyline that was unfolding around that time. Carve out time for rest so emotional breakthroughs can take place. Engaging in self-care or seeking out the support of those you trust can feel nourishing under these moonbeams.
Venus, the planet of love and harmony, enters Cancer on May 7, bringing a wave of peace and calm to your personal life. You may be investing in your home or living situation, or simply experiencing a period of ease with roommates or family members. If you're dating someone new, this is also an aligned time to introduce them to your family and friends. You're still up for socializing, but would rather throw a party at your place! The Sun and Uranus, both in Taurus, meet at the same point in the sky on May 9, bringing sudden news about your financial situation. You may receive a check out of the blue, be in talks for a promotion, or decide to treat yourself to something you've desired for a long time. Expect the unexpected when it comes to work and finances today.
Mercury Retrograde finally ends on May 14 and your finances are back on track! A few days later, Jupiter, the planet of luck and expansion, enters Taurus on May 16 for the first time since 2011. Jupiter's journey through Taurus will mark a new cycle for your finances, livelihood, and personal comfort. This is a wealth-building time! This transit will likely be peppered with both the urge to spend and the ability to save a chunk of change. The following day on May 17, Jupiter in Taurus clashes with Pluto in Aquarius. Goals you've been working toward may receive some funding or you may be connected with powerful people who can help bring your dreams to life. Financial opportunities can also be tempting, but check in on your motives before agreeing to anything.
More From Cosmopolitan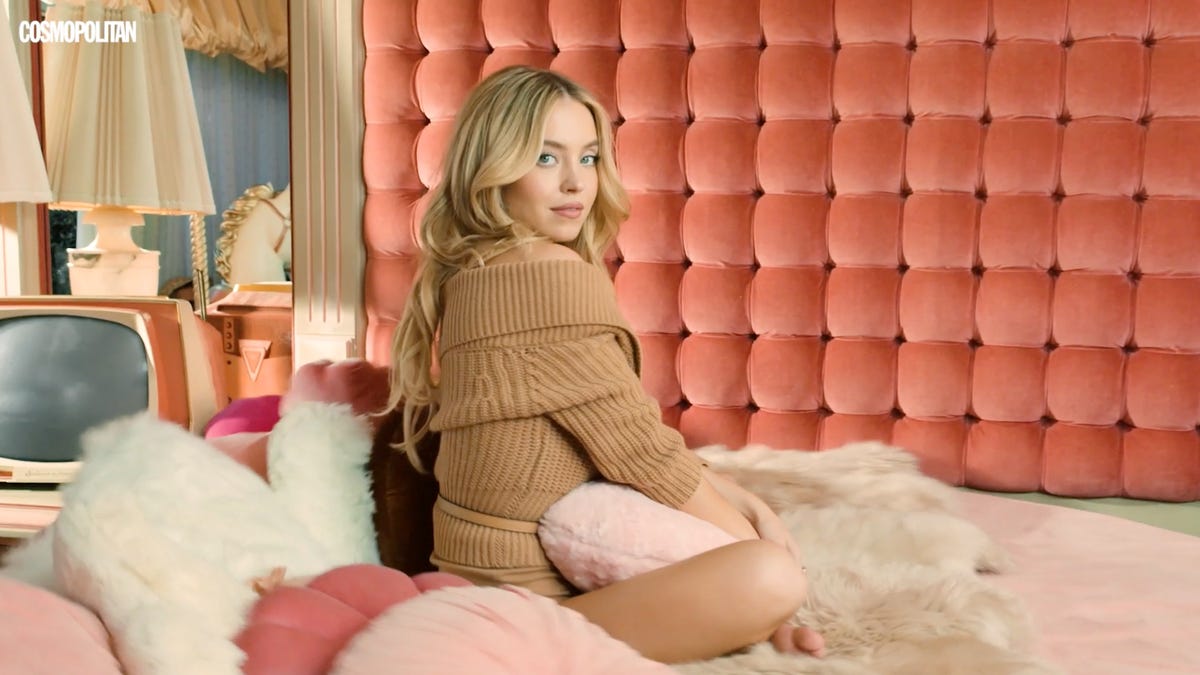 The New Moon in Taurus on May 19 marks a fresh start for your finances. This is a great day to create a budget, set a financial goal, or make an important purchase. Mars enters Leo on May 20 and your magnetism and sex appeal are off the charts! You're motivated by your desire to have fun and try new things. Your sexual appetite and curiosity to explore might also increase–enjoy! Later in the day, Mars in Leo will have a showdown with Pluto in Aquarius, which can stir up feelings of jealousy, competitiveness, obsession, or fixation. If you have any frenemies in your life, you may be forced to confront simmering tensions.
The Sun enters Gemini on May 21 bringing your focus to the sector of your chart that has to do with communication, learning, siblings, and travel. You may be spending more time with close friends or extended family, or speaking up and sharing your truth. You're more curious, so this is a great time to sign up for a class or dive into a new interest. The following day, Mars in Leo clashes with Jupiter in Taurus, which could bring an exciting opportunity your way but it may also involve spending some of your cash. Overspending can take place, but so can exciting revelations in your love life. The Sun in Gemini grinds up against Saturn in Pisces on May 28, ending the month on a serious note. You may have to set a boundary with a close friend or relative, or to protect your availability and schedule–you are only one person after all, Aries!
Stephanie N. Campos (she/her/hers) is an astrologer, witch, and healer. She's studied the mystical arts for over a decade from studying the stars, palm reading, tarot, mediumship, energy work, curanderismo, EFT tapping, and more. She's passionate about being of service and helping others heal. She blends astrology with other healing modalities as a tool for transformation. Follow her on Instagram and TikTok.