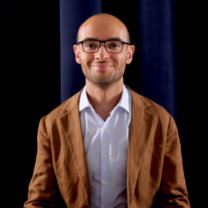 Translated by

Cassidy STEPHENS
Published



Sep 13, 2023
Mickael Mas, the latest guest on the LuxurynsightXFashionNetwork podcast, has made it his mission to help fashion brands choose the right location for a future shop using data. Founder and CEO of the geomarketing platform Symaps.io, he talks to Godfrey Deeny, global editor of FashionNetwork.com, about his career and how AI has revolutionised retail.

In 2017, Mickael Mas co-founded Symaps.io, a geomarketing and geolocation platform for international brands and retailers, which collects data on the desired environment in comparison with other similar environments on the planet.
Using artificial intelligence and based on machine learning, this tool helps brands to target growth drivers in a given location, determine the best place to set up in a city and optimise the coverage of their physical points of sale.
The complexities of choosing the best location
To achieve this, the geolocation platform highlights its ability to analyse different variables in relation to an address, such as the nearest brands, the local population and the percentage of people likely to visit the shop, their level of income or qualifications, and so on. "Thanks to this data, it is possible to benchmark with figures and locations, and to establish scores for each location studied," explains Mickael Mas, a graduate of HEC and Mines. "It's a real journey to have access to this kind of detail."
While Symaps.io is capable of processing vast quantities of data and statistics at a global level, the platform then has to refine and synthesise the results and focus "on the street level and sometimes even the building level," he adds.
Precise analysis of the market and the environment is one of the keys that brands use to choose the location of their future shop or flagship and to ensure high footfall and visibility.
"Depending on whether the street is on an odd or even-numbered side, the amount of foot traffic is radically different […] For brands, it's also a way of negotiating their lease," adds the manager. He suggests that this also applies to urban areas where luxury boutiques are concentrated, such as the Golden Triangle in Paris or Fifth Avenue in Manhattan, depending on whether you are on the West Side or the East Side.
Copyright © 2023 FashionNetwork.com All rights reserved.