Keir Starmer hoped to win support for his small boats plan on Thursday on a trip to the Europol headquarters. But he was also likely hoping that the casual note he struck en route to the meeting would garner some backing as well.
While he donned a more traditional suit to head to The Hague later, arriving into the airport he wore dark blue jeans, a signature dark shirt and a pair of Adidas trainers – perhaps an attempt to signal calm in the eye of the political storm.
The look hinged on the shoes. Adidas trainers are rarely not current, in one iteration or another – a few years ago it was Stan Smith's, this year the Gazelle is the model of choice.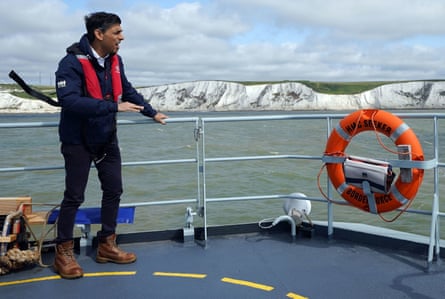 Starmer's are a little less Fashion with a capital F and a bit more dad doing the school run.
This might be intentional. What politicians wear on their feet reveals a lot and the right shoe can instantly communicate that you get it – or you don't: see Rishi Sunak's £450 Prada loafers worn to a building site, or the corrective pair of outsized Timberland boots that he wore to voice his own plans to stop migrants from crossing the Channel.
They also, when weaponised right, signal authenticity – or its lack: heed the unnatural sight of David Cameron in Converse All Stars.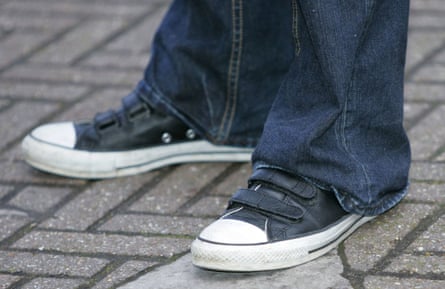 Perhaps this also Starmer attempting to signal "former prosecutor ready to shed some staidness" – although the rigid belt, conspicuously inconspicuous suit jacket and strait-laced dark wash denim gave the former KC away. Lucky for him, post-Johnson and Dominic Cummings, casual chaos is not to be aspired to.
Starmer has been spending a lot of time with his predecessor as Labour leader – Tony Blair recently revealed that he met Starmer "reasonably frequently" – and this outfit choice has echoes of the former prime minister in casual mode.
It is a read that fits neatly with Starmer's recent shadow cabinet reshuffle, after which Blairites were in the ascendancy.
But if the New Labour rebranding involved smartening up its leaders, and Blair's casual look was more billowy linen fit for the Tuscan sun – aspiration, back then, was seen as a winner at the polls – now it seems that dressing them down is preferable.
That is, as long as it seems relatable – wearing a sweatshirt won't so neatly hit a casual note if that sweatshirt reads "Stanford" and that is where you got your MBA.
Starmer was dressing with place in mind. While this look might not translate particularly well on British soil, this could be read as a savvy nod to the attire of his colleagues on the continent.
Keir Starmer's style choices may be liked by the few – his dark shirts, in particular, have amassed much flak – but he will be hoping that there is a kernel here that singles him out as a standup guy for the many, worthy of your vote.