Incredible-looking models fronting recent fashion campaigns will surprise no one, but the fact that many of these women happen to be in their 80s is less run of the mill. This week, the Spanish brand Loewe unveiled 88-year-old actor and master of transfiguration Dame Maggie Smith as the new face of its spring/summer 2024 pre-collection campaign.
For many Harry Potter fans, the sight of Prof Minerva McGonagall given a high-fashion makeover in a shaggy brown coat that would make Hagrid run for his life was magical. "Professor high fashion," said one commenter underneath a shot on Loewe's Instagram account. "100 points for Gryffindor," said another.
That Loewe was using Smith is "fairly groundbreaking", says Rebecca Valentine, the managing director of Grey Model Agency, the only UK agency dedicated to models aged 35 and over.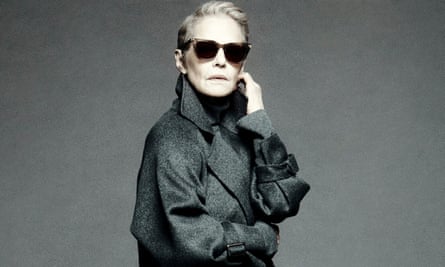 Valentine says the actor looks "like a glamorous granny" in the campaign shot by the photographer Juergen Teller, which is also "significant because he's an icon in his own right who would usually be working with top young models".
Smith follows in the footsteps of other women who have fronted campaigns or fashion magazines while 70-plus. Charlotte Rampling, 77, wears big sunglasses in the new Massimo Dutti campaign. The queen of the cake, Mary Berry, 88, worked with Burberry last month, while the lifestyle guru Martha Stewart became Sports Illustrated Swimsuit's oldest cover model in history when she appeared on this year's issue at the age of 81.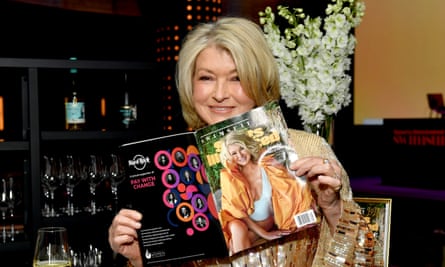 In 2021, the actor Catherine Deneuve, then 77, wore a vinyl trenchcoat, collar popped, in a campaign for Saint Laurent. This year, the actor Sir Ian McKellen, 84, asked to be involved in 26-year-old designer SS Daley's catwalk show in a Soho basement in London. He ended up opening the show with a reading of Alfred Tennyson's The Coming of Arthur.
The cult designer Phoebe Philo arguably galvanised the movement in 2015 when she had the writer Joan Didion front a Céline sunglasses campaign, aged 80.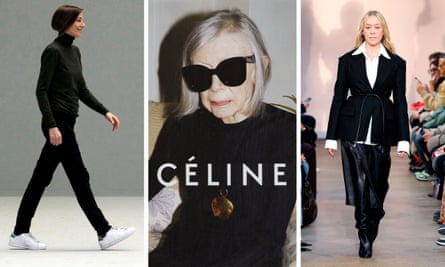 Older models, even those without celebrity names, offer an interesting counterpoint to the preoccupation with youth that usually dominates fashion – and wider cultural – discourse. For some brands it may be a token gesture. It is illuminating that, in the post-lockdown era, some older models reported that work had slowed. "Thankfully, three years on, it's now going back to where it was," says Valentine, whose oldest model is over 100.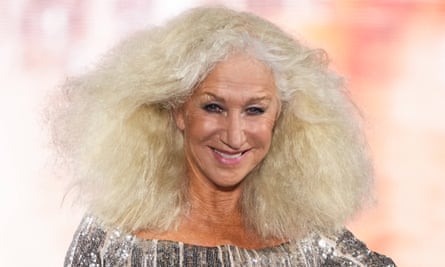 However, despite being a win for one kind of diversity, of note is the fact that the vast majority of these older models are white. Valentine says brands have "been a little bit slow on pickup" when it comes to booking the black models she represents.
So what is in it for Smith, who presumably does not need the money? "It's a bit different," says Valentine. "It would have been an exciting conversation, everyone would have been excited, because it's still new. Why it's new? I don't know, but it's still new."