When Phoebe Philo's first solo collection was finally unveiled this week, it was a chunky sterling silver necklace that said "Mum" over and over again that was the first item to sell out, despite its hefty £3,000 price tag.
Philo became known as a designer of clothes crafted with the female gaze in mind for her work at the French fashion house Celine, which she fronted for nearly a decade until 2018.
To see motherhood become a hot-ticket item in the first drop from Philo's eponymous collection was refreshing for some. With it she arguably brought motherhood in from the cold in an industry that is known to favour nights out over nights in and glamour over the daily grind.
Amy Powney, the designer of the sustainable luxury brand Mother of Pearl, who has been vocal about the challenges of being a mother in the industry, said: "Philo is one of the greatest female designers we have seen … So when she designs something that says [motherhood] loud and proud, this is the logo we relate to."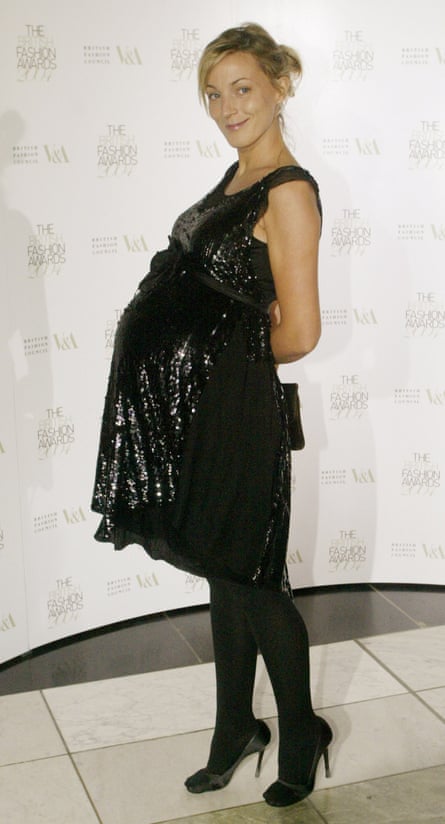 Philo is famously the first designer at such a high level to take maternity leave – she was creative director of the luxury fashion house Chloé when she had her first child. Not long after, she left the job to spend four years raising her family.
With Philo's creations for Celine proving popular on resale sites, secondhand items from Philo's own brand are expected to be big business – but how will the "Mum" necklace, so coveted firsthand, fare?
For some observers, there was an irony to the apparent celebration of motherhood in an industry not known for always treating women – and mothers specifically – with much respect.
"I don't think it's kind to women," said Tamara Cincik, the founder of Fashion Roundtable, a thinktank dedicated to re-imagining a creative and responsible fashion industry.
A former stylist, she lost all but one of her clients when she was pregnant. "Lots of women are not having children in creative jobs because of the fragile economy and the cost of childcare … but also because they are worried about their careers," she said.
The word "mum" feels significant – it sometimes flattens the identity of those who become one. But it has a pull on Nell Frizzell, the author of Holding the Baby: Milk, Sweat and Tears from the Frontline of Motherhood. "When my son calls me 'Mum' I feel like a tugging inside," she said.
The necklace and its symbolism arrive at a particularly loaded moment for the industry, with fresh questions being asked about the dearth of women in the top creative jobs. Cincik said: "At a time when a lot of creative directors are men, it's great to see a woman who is owning her identity as a woman and a mother and a creative."
Naomi Raybould, the founder of the maternity brand Beyond Nine, said: "The fashion industry has historically ignored mums." Philo's necklace "demonstrates that fashionable women want style that accommodates and expresses their role as mothers but it has to be thoughtful, chic and aspirational".
For some, however, an exorbitantly expensive necklace is a complicated win for motherhood. It is, says Frizell, "another example of the commodification of motherhood that can be sold back to us rather than remunerating us."
Frizzell said: "If a woman turns up to somewhere glamorous and she's wearing a necklace that says 'Mum' and she's putting her flag in the ground and saying 'this is who I am, I'm inhabiting all of these identities at once and don't make me choose' – I really admire that." However, a good parental leave package may be even better.