Fashion history of the hautest order is going up for auction in Paris on Monday – 252 items of Chanel couture by the late designer Karl Lagerfeld.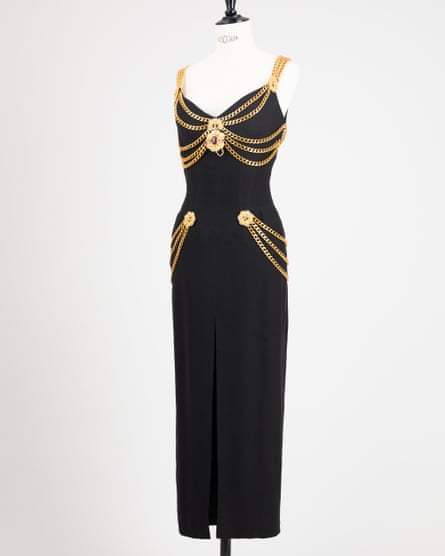 All of them have come from the wardrobe of the real estate entrepreneur Mouna Ayoub, a French socialite of Lebanese origin who is said to own the world's largest collection of couture – more than 2,700 items.
Pieces up for auction include a "ribbon" dress with sequins from the spring/summer 1991 collection that took 150 hours to make plus another 250 hours to embroider, and a silk crepe dress with chains from the following year that is identical to one worn by Penélope Cruz in the Pedro Almodóvar film Broken Embraces. Both are expected to go for between €12,000 and €15,000 but it was the latter, Ayoub said, that was the garment that it was most difficult to part with.
An evening coat, embroidered over the course of 800 hours to be reminiscent of Coromandel lacquered screens, is the item Ayoub has the fondest memories of wearing. "I wore it at a venue when Karl [Lagerfeld] was present," she said. She styled it open "over a turtleneck and a pair of pants. When Karl saw me he was so shocked and asked me how could I do that. I told him that I gained weight and can't close it. He then laughed and said to me, 'join the club'." It is estimated it will fetch between €150,000 and €200,000.
A devotee of the craftsmanship of couture, Ayoub reportedly used to keep her clothes in a glass-walled wardrobe in her office in Riyadh so she could admire them while at work. As she recently told Vogue: "When I came into the scene, which was in the 80s, there was a lot of talk that haute couture was dying, so I kind of panicked." She started her "own crusade for haute couture".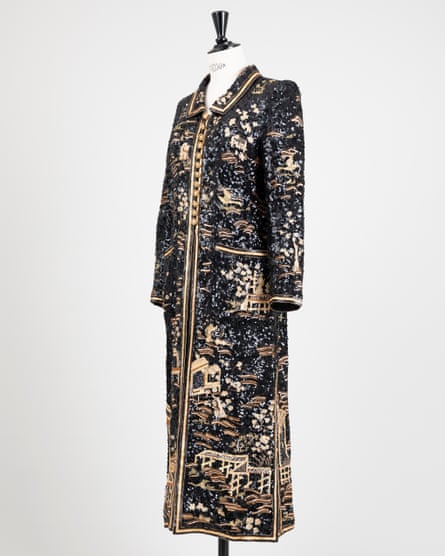 The Chanel designs date from the early 1990s to 2014, and several were first modelled by the original supermodels, including Linda Evangelista, Claudia Schiffer and Christy Turlington.
Many pieces – perhaps most – have never been worn. Ayoub, now 66, was formerly married to the Saudi business executive Nasser Rashid and, as she recently told Vogue: "I wasn't allowed to wear short dresses, or dresses with no sleeves and things like that – they're still brand new and it's about time for somebody else to enjoy and wear them."
Ayoub is reportedly selling these items because they no longer fit and she wants to make room for new purchases. She also plans to give some of the proceeds to Fondation des Femmes, a French charity for women affected by violence and abuse.
The sale is organised by Maurice Auction in Paris and the British fashion auctioneer Kerry Taylor.