Many famous faces have walked through the doors of the Hair Los Angeles salon, but at 4pm last Monday, the phone lines were switched off and the doors were locked as more than 30 stylists gathered for a sold-out class on how to create the latest fashion-magazine style. Their goal was to become proficient in one of the most interesting things happening in the hair world: the undone look.
"If you look at a lot of designers and shows, hair either looks like it's been done or undone. There's nothing in between," says stylist Eugene Souleiman, who works for top designers including Maison Margiela, Stella McCartney and John Galliano, and whose work is a point of reference for session stylists and top salons across the world.
"Things are quite polar-opposite. It's either fantasy-oriented, or it's very wearable, natural and raw."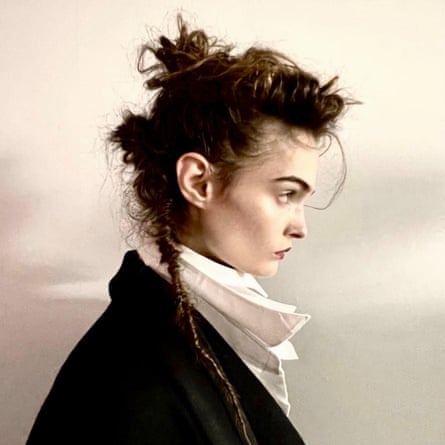 Rather than simply meaning "unwashed", the undone look is about adding texture to clean, natural hair. A lot of it, Souleiman says, is product-related. "Normally, you'd imagine hair products being used to make it look thicker, shinier and healthier. This is the opposite of that. It's about using a product for what it's not designed for. For instance, taking leave-in conditioner to the roots to get it looking satiny and make it look not two, but three or four days old.
Vogue session stylist Claire Moore says "more and more people" are asking her how they can achieve the look, and Laura Spinney, a stylist based in Peckham, south-east London, says more than half of her clients, who are largely art school students and creatives, are requesting it. "We're using products to remove that first-two-days feel of freshly washed hair to make it look less perfect."
At Hair Los Angeles, owner Daniel Moon says the aim is to create a soft wave using powder at the root and down the centre parting to make the hair feel heavier. "If it's overly styled, it looks cheap."
Paired with designer clothes, the look is about having good taste and knowing when to hold back. "When you're wearing something that is carefully designed, the last thing you want is a traditional blow-dried creation that makes you look older," says Souleiman. "What I want to do as a hairdresser is make it cooler, more 'street' and more nonchalant. It's a rock'n'roll vibe. It's about creating harmony with discord."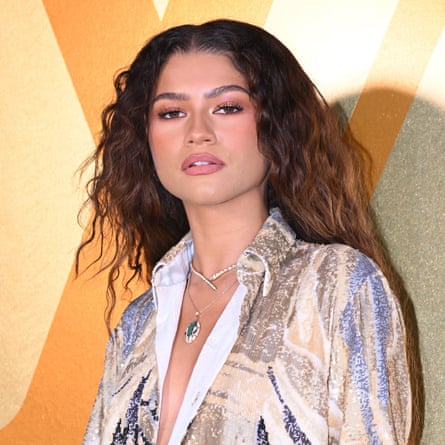 Does it work for all ages? "For sure," says Luke Hersheson, creative director of London's upmarket Hersheson salons. "In fact, I think the older you are, the more you want to embrace undone texture. It feels younger."
Moore agrees that the look works for everyone. "I'm from Liverpool, so I put rollers in for a night out. I'm not necessarily an undone person, but now I'm doing it with an element of messing it up."
An undone look can apply to up-dos, too. There is a notable difference between a combed, scraped-back hairstyle and one that has been pulled back without being brushed, and has more texture. When it comes to colour, clients are also opting for less bleach and more natural tones.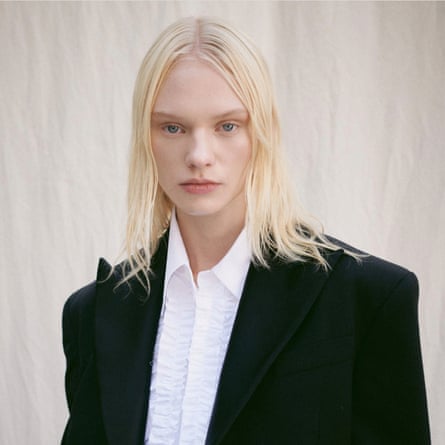 Celebrities such as Kylie Jenner and actor and singer Zendaya are known to have embraced handcrafted waves and natural texture. "This is all over TikTok," says Moore. "People want to know how it's done."
But others say the trend is not just about copying celebrities, but offers liberation from certain social strictures. People are reclaiming what neat and tidy means, says Pascal Matthias, who teaches fashion at Southampton University.
"It hasn't always been accepted in society for black people to have big, messy or undone hair, but people are rejecting that," he says.
"This doesn't mean just leaving hair; there are still oils and treatments needed. The hair is still clean, but it takes time and effort to create the look."
Souleiman agrees. "There is a definite movement towards the new natural. People are celebrating diversity, whether that's gender-related or cultural. It's fashionable to look any way you want to and that's certainly more interesting for me as a hairdresser. We're in such a healthy place."